Monique Guzman Inducted into Worldwide Who's Who for Excellence in Fashion Design
Monique Guzman's designs are inspired by nature, her travels, history, music, cultures, and color
SAN DIEGO, CA, January 18, 2013, Monique Guzman, Owner, Founder, and Fashion Designer for Siren Skirts, has been recognized by Worldwide Who's Who for showing dedication, leadership and excellence in fashion design.
With 28 years of experience in art and design, Ms. Guzman wants to make every woman feel and remember how beautiful she is inside and out, not dwelling on imperfections, but showing off her beauty and feminine form. She is an artist, mother, designer, dancer, entrepreneur, producer and performer. Sewing since she was 14 years old, she loves fashion, clothing and art, and has now made her passion into a full-time profession. Ms. Guzman is the founder, owner and fashion designer for Siren Skirts, which sells handmade, one-of-a-kind skirts, tops and dresses that give women a way to express themselves, be different, and feel beautiful, comfortable and unique. Ms. Guzman sells and ships her knitwear all over the world, and has customers in Argentina, Germany, Spain, Jordan, Canada, and all across the U.S.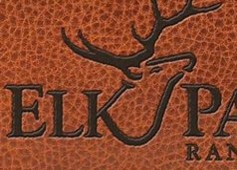 As the owner of Siren Skirts, Ms. Guzman is responsible for handling business development and marketing, as well as overseeing public relations. Her primary role, however, is designing handmade, one- of-a-kind knits for women. Her inspirations come from nature, travel, history, movies, vintage items, music, cultures, color, emotion, comfort, fabrics, and pop culture. She purchases fabric from mills in Italy and France, and never reuses the same fabric in the same design.
Ms. Guzman is also the owner of Latin Groves and choreographs, performs, and teaches Latin dance throughout San Diego, Los Angeles, and Mexico. She was honored as a Rainha da Bateria—carnival queen—in 2011, and serves as the dance director for Super Sonic Samba School. She studied business at Mesa Community College and looks ahead to growing Siren Skirts, hiring more employees, obtaining more machines and developing new fashion designs.
For more information about Siren Skirts, visit http://www.sirenskirts.com.
About Worldwide Who's Who©
With over 500,000 members representing every major industry, Worldwide Who's Who is a powerful networking resource that enables professionals to outshine their competition, in part through effective branding and marketing. Worldwide Who's Who employs similar public relations techniques to those utilized by Fortune 500 companies, making them cost-effective for members who seek to take advantage of its career enhancement and business advancement services.
Worldwide Who's Who membership provides individuals with a valuable third-party endorsement of their accomplishments, and gives them the tools needed to brand themselves and their businesses effectively. In addition to publishing biographies in print and electronic form, it offers an online networking platform where members can establish new professional relationships.
For more information, please visit http://www.worldwidewhoswho.com.
Contact:
Ellen Campbell
Director, Media Relations
Worldwide Who's Who