Gina Madrigrano, Ph.D., Contributes to the Growth of the SOMA Consulting Group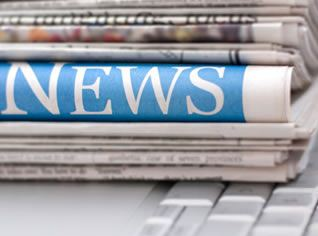 Gina Madrigrano practices in a wide range of areas to treat children and adults
Ottawa, ON, Canada, November 19, 2014, Gina Madrigrano has been recognized for showing dedication, leadership and excellence in clinical psychology.
A graduate of Université de Montréal, Dr. Madrigrano holds a Ph.D. and Master of Science in psychology. She ranked among the best 10-percent for her doctoral thesis, and has accrued 17 years of experience in her field. She has been a principal investigator and a co-applicant on two successful grant applications, and the main or co-author of over 30 publications since January 2010.
Dr. Madrigrano has become an expert in psychological assessments, treatments and rehabilitation, as well as forensic psychology, psycho-educational assessments, and life coaching. This prowess she dedicated to the psychology practice known as the SOMA Consulting Group. Here Dr. Madrigrano specializes in forensic psychology and sexual disorders, and the assessment of learning disorders, with extensive experience in the treatment of children, adolescents and adults. She also serves as a consultant to the police of Montreal, Children's Aid Society of Ottawa, Eastern Ontario Youth Justice Agency, and Roberts Smart Centre.
Alongside her forensic clinical and research practice in jails, in hospitals and in the community, Dr. Madrigrano has also had a private practice working as a general clinical psychologist, teacher and supervisor. Between 2007 and 2010, she served as a psychologist with the Ottawa-Carleton District School Board, responsible for assessing children from pre-K to 12th grade, and consulting with teachers.
Prior to this, she served Royal Ottawa Hospital, Brockville Psychiatric Hospital, and St. Lawrence Correctional and Treatment Center. Through these institutions, Dr. Madrigrano served as clinical psychologist and researcher, conducting psychological assessments of patients, as well as research studies. Her research at this time focused on juvenile and adult sex offenders.
Over the years, Dr. Madrigrano has been invited to speak before a number of audiences, covering topics such as PTSD in the military, the impact of childhood cancer, sex offenders, and adolescent psychological assessments. She has also taught at the University of Ottawa, Royal Ottawa Hospital, and the University of Montreal.
About Worldwide Who's Who©
With over 500,000 members representing every major industry, Worldwide Who's Who is a powerful networking resource that enables professionals to outshine their competition, in part through effective branding and marketing. Worldwide Who's Who employs similar public relations techniques to those utilized by Fortune 500 companies, making them cost-effective for members who seek to take advantage of its career enhancement and business advancement services.
Worldwide Who's Who membership provides individuals with a valuable third-party endorsement of their accomplishments, and gives them the tools needed to brand themselves and their businesses effectively. In addition to publishing biographies in print and electronic form, it offers an online networking platform where members can establish new professional relationships.
For more information, please visit http://www.worldwidewhoswho.com.
Contact:
Ellen Campbell
Director, Media Relations
Worldwide Who's Who