Lance Burdett Works to Remove the Stress from Clients' Workplaces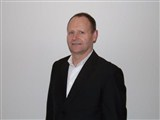 Mr. Burdett acquires and builds staff for his clients, helping them grow effectively
AUCKLAND, NEW ZEALAND, October 28, 2014, Lance Burdett, Specialist Consultant and Coach of WARN International Ltd, was recently named a VIP member of Worldwide Branding. This special distinction honors individuals who have shown exceptional commitment to achieving personal and professional success.
Mr. Burdett has 30 years of professional experience, having recently become a specialist consultant and coach of WARN International Ltd. Throughout his career, he has set himself apart as an expert at consulting with organizations to assess their occupational well-being needs. On a daily basis, he is responsible for consulting with clients to assess their employees' wellness needs. Additionally, he acquires and builds staff on behalf of his clients, all while seeking new business opportunities to improve their revenue. Mr. Burdett prides himself on strengthening personal resilience weaknesses in clients' workplaces to reduce negative pressures (stress) on staff. Prior to establishing WARN International Ltd, Mr. Burdett worked in construction for 18 years, and he served with the New Zealand Police for 22 Years.
Mr. Burdett became a specialist consultant at WARN International after working as a senior officer in the law enforcement field. After studying human psychology, he decided to take his knowledge of human behavioral skills for consulting and coaching in order to help companies with staff management services.
Mr. Burdett attributes his success to hard work since he was very young. He always kept an open mind while looking for new opportunities to extend himself. Mr. Burdett formerly worked as a crisis negotiator with the NZ Police. After being diagnosed with accumulative stress disorder, he began studying human psychology and decided to become a consultant bringing his practical and academic experiences together. The highlight of his career was attending the FBI Negotiators national course, the London Olympics, and founding his company.
Mr. Burdett received a Master of Arts degree in Terrorism, Safety and Security from Charles Sturt University in 2011, having also earned a graduate diploma in business studies from Massey University in 2008 and a Diploma in Policing in 1996. In addition to his degrees, he is certified through an Australia Counter Terrorists Negotiators Course, as well as a crisis negotiation course sponsored by The FBI Academy. He is a member of Contact Centre Institute of NZ, the Institute of Directors in New Zealand (Inc) and the Association of Certified Fraud Examiners. He is also the NZ Director of the International Association of Hostage Negotiators, and is on the National Council for Supporting Families in Mental Illness. In years to come, Mr. Burdett hopes to expand his business internationally.
For more information about WARN International Ltd, visit http://www.warninternational.com.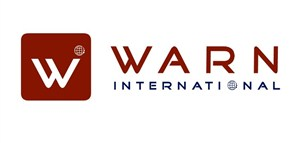 About Worldwide Who's Who©
With over 500,000 members representing every major industry, Worldwide Who's Who is a powerful networking resource that enables professionals to outshine their competition, in part through effective branding and marketing. Worldwide Who's Who employs similar public relations techniques to those utilized by Fortune 500 companies, making them cost-effective for members who seek to take advantage of its career enhancement and business advancement services.
Worldwide Who's Who membership provides individuals with a valuable third-party endorsement of their accomplishments, and gives them the tools needed to brand themselves and their businesses effectively. In addition to publishing biographies in print and electronic form, it offers an online networking platform where members can establish new professional relationships.
For more information, please visit http://www.worldwidewhoswho.com.
Contact:
Ellen Campbell
Director, Media Relations
Worldwide Who's Who