Marit Imeland Gjesme is Versed in Achievement Motivation Research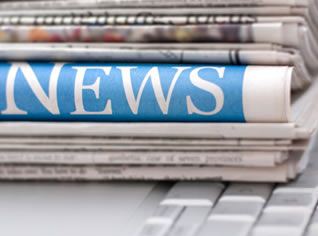 CultureCatch features cross-cultural training and presentations
ZURICH, SWITZERLAND, January 9, 2014, Marit Imeland Gjesme, Managing Director and Owner of CultureCatch, has been recognized for showing dedication, leadership and excellence in business consulting.
With 25 years of experience in her field, Ms. Gjesme is known for her expertise in achievement motivation psychology, cross-cultural teamwork and international expansion, organizational change and executive coaching. Her consultancy company CultureCatch provides cross-cultural services implemented in integration support, training, key note presentations, workshops, teambuilding, counseling, expat preparations, merger preparations and cultural capital mapping.
Daily, she is tasked with overseeing meetings with clients, training, assessments, coaching and talent management, as well as managing new business development, marketing and working with her network.
Ms. Gjesme is passionate about helping people and organizations to develop and achieve. Educated in psychology, she has built her professional repertoire by specializing in achievement motivation research and cultures. She built an internal university in the pharmaceutical company Nycomed, which was very successfully covering more than 70 countries; it was later acquired by Takeda Pharmaceuticals. Loving to create and perform training, presentations and facilitation, Ms. Gjesme started her own consultancy company, CultureCatch, to fully focus on what she does best and feels is most meaningful; bridging cultural gaps and optimizing cooperation, motivation and results in teams. She has always received top ratings as a trainer and wants to work with clients during challenging phases. She loves to see results improved as a consequence of her contributions.
Recently inducted into Worldwide Branding, Ms. Gjesme attributes her success to being great at motivating teams as well as individuals. She creates a positive cultural climate, and is quality oriented, creative and passionate. She has her own personal style, as well as strong social and relationship-building skills. With confidence in her training and coaching experience and expertise, she ventured out on her own after many years of global, corporate experience.
A well-equipped professional, Ms. Gjesme is the holder of a master's degree in educational psychology and a bachelor's degree in cultural studies and the history of religions. In the years ahead, Ms. Gjesme plans to experience professional growth and grow her company by contributing positively to her clients successes.
For more information about CultureCatch, visit http://www.linkedin.com/pub/marit-imeland-gjesme/7/54/aba and www.culture-catch.com.
About Worldwide Who's Who©
With over 500,000 members representing every major industry, Worldwide Who's Who is a powerful networking resource that enables professionals to outshine their competition, in part through effective branding and marketing. Worldwide Who's Who employs similar public relations techniques to those utilized by Fortune 500 companies, making them cost-effective for members who seek to take advantage of its career enhancement and business advancement services.
Worldwide Who's Who membership provides individuals with a valuable third-party endorsement of their accomplishments, and gives them the tools needed to brand themselves and their businesses effectively. In addition to publishing biographies in print and electronic form, it offers an online networking platform where members can establish new professional relationships.
For more information, please visit http://www.worldwidewhoswho.com.
Contact:
Ellen Campbell
Director, Media Relations
Worldwide Who's Who