Mrs. Burton has diverse and extensive experience in acupuncture, weight management, beauty and wellness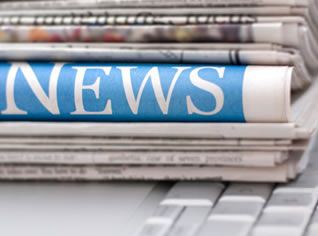 LUTWYCHE, QUEENSLAND, AUSTRALIA, October 8, 2013, Joanna Maria Burton, Owner and Manager of Joanna's Day Spa Beauty, Slimming and Acupuncture Clinic, has been recognized by Worldwide Branding for showing dedication, leadership and excellence in overall wellness.
Mrs. Burton has been in the profession for 35 years, with 23 years in her current role. Her expertise is in cosmetic acupuncture, which she has been practicing since 1995. She brings a holistic approach to health, beauty and longevity. Her duties are providing one-on-one treatments in a variety of areas, diagnosing her clients, and taking part in monthly and annual workshops.
On a daily basis, Mrs. Burton provides acupuncture to treat many disorders, such as muscular- skeletal pain, respiratory and digestive problems, woman health problems, infertility, IVF and pregnancy support, among many other ailments. She diagnoses her clients, and goes through their concerns, explaining her approach to treatment and provides advice for necessary life style changes and dietary adjustments. She also offers pampering packages to clients on a one-on-one basis to promote wellness that includes body wraps, detox, exfoliating, massages, body slimming, weight reduction, holistic facials, skin tightening, and Collagen Induction.
Mrs. Burton has a desire to carry on her practice over the next five years and keeping abreast with the latest updates and technology and she would also like to do charity work in palliative care. She attributes her success to her dedication, passion and desire to help others to extend their lifespan, or make them feel good about themselves. She became involved in her profession because of her interest in the health industry. She started out working with children with scoliosis and provided corrective exercise programs, while working in the physical education field. Prior to that she was a primary school teacher, which had spanned a six-year period, to qualify for this position she had undergone three years of college training, in early childhood and music education at the Warsaw University.
Mrs. Burton earned a master's degree in human movement education from Warsaw University of Physical Education. Her dissertation titled, "Effects of Tenotomy and Denervation on the Early Post-Exercise Glycogen Re-synthesis in the Skeletal Muscle of Rats" was published in Acta Physiologica Polonica, April 1981. She also has three publications in medical journals from when she worked as a scientist in Poland and she was also a qualified instructor in Motor Rehabilitation (Physiotherapy). She also holds a Bachelor of Health Science in acupuncture, with high distinction from Australian College of Natural Medicine in 2002. She completed other courses including sports therapy and postgraduate clinical practice training, at the Australasian Institute of Ayurvedic Studies, Shirodhara training module 13, and Indian head massage therapy. She also completed the approved training program in the Toyohari System of Japanese Acupuncture and was awarded the title of Registered Toyohari Practitioner, and has hosted regular Toyohari study group meetings in her clinic. She often visits Tokyo, participating in annual workshops to learn updates, from the world- renowned authority in Toyohari style acupuncture.
Mrs. Burton completed five levels of training in cosmetic acupuncture from world-renowned educators. She is also a registered acupuncturist and aesthetician. She is licensed in Ultra-Lite, a weight management program, in which she monitors and assesses the progress of her clients by taking before and after measurements.
She is a member of the Australian Acupuncture and Chinese Medicine Association and the Australasian branch of the Medical Toyohari Association. She won the graduate prize and a Certificate of Excellence for Outstanding Performance in Acupuncture from the Australian College of Natural Medicine in 2002 and the National Salon Excellence Award for Best Sole Practitioner Establishment from the Association of Professional Aestheticians of Australia in 2001. She also completed the Toyohari Advanced Training Program and was awarded the title of Academic Toyohari Practitioner.
In her spare time, Mrs. Burton enjoys boating, traveling, philosophy, meditation, yoga, tai qi and attending acupuncture study group meetings.
Joanna's Day Spa Beauty, Slimming and Acupuncture Clinic provides health and wellness services, to name a few, such as body and beauty treatments, including fat cavitations and skin tightening, natural healing and acupuncture. For more information, visit http://www.joannasclinic.com.au.
About Worldwide Branding
About Worldwide Who's Who©
With over 500,000 members representing every major industry, Worldwide Who's Who is a powerful networking resource that enables professionals to outshine their competition, in part through effective branding and marketing. Worldwide Who's Who employs similar public relations techniques to those utilized by Fortune 500 companies, making them cost-effective for members who seek to take advantage of its career enhancement and business advancement services.
Worldwide Who's Who membership provides individuals with a valuable third-party endorsement of their accomplishments, and gives them the tools needed to brand themselves and their businesses effectively. In addition to publishing biographies in print and electronic form, it offers an online networking platform where members can establish new professional relationships.
For more information, please visit http://www.worldwidewhoswho.com.
Contact:
Ellen Campbell
Director, Media Relations
Worldwide Who's Who