Ramasamy Mahalingam Demonstrates Proficiency in All Aspects of His Profession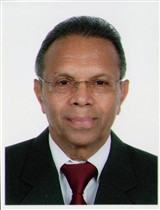 Ramasamy Mahalingam is distinguished for years of dedication
and hard work to his positions with CSR-Supply Chain-ASIA
Singapore, July 10, 2014, Dr. Ramasamy Mahalingam, Business Consultant and Marketing Executive with CSR-Supply Chain-ASIA, has been recognized for showing dedication, leadership and excellence in management consulting.
With 37 years of industry experience, Dr. Mahalingam excels in his positions with CSR-Supply Chain-ASIA, an environmental organization that provides economic and social sustainability services, and consulting and training for Southeast Asian participants. As a business consultant and marketing executive, he provides financial intelligence training to help young adults develop knowledge of basic financial management, and oversees daily operations, including strategic planning, research and mentorship. He also teaches accounting to foreign students through Aestral Private School.
Earlier in his career, Dr. Mahalingam worked for the Ministry of Finance, taught accounting, finance and cost management for Ministry of Education-approved schools, and provided preparatory courses for foreign students. He was also a trainer of community learning with the People's Association until 2011, and then conducted facilitated learning in training centers in Singapore for the required industry-approved competencies.
In recognition of his hard work, determination and passion, Dr. Mahalingam was recently inducted into Worldwide Branding. He was also presented with the Long Service Award for 37 years of faithful and loyal service to the civil service, and a gold medal for contributing to teamwork and improvements. Further, he is recognized as a competent gavelier through Toastmasters International.
Dr. Mahalingam earned a Ph.D. in accounting, and commercial and industrial economics, from Pacific Western University, as well as a master's degree in accounting and finance, and a bachelor's degree in the foundations of accounting. He also holds a diploma from the London Chamber of Commerce and Industry, and an advanced certification in training and assessment from the Singapore Workforce Development Agency. He remains current in his field by maintaining professional affiliations with the London Chamber of Commerce and Industry, RSVP Singapore, Cost Accountants' Association and the International Education Association of Australia.
About Worldwide Who's Who©
With over 500,000 members representing every major industry, Worldwide Who's Who is a powerful networking resource that enables professionals to outshine their competition, in part through effective branding and marketing. Worldwide Who's Who employs similar public relations techniques to those utilized by Fortune 500 companies, making them cost-effective for members who seek to take advantage of its career enhancement and business advancement services.
Worldwide Who's Who membership provides individuals with a valuable third-party endorsement of their accomplishments, and gives them the tools needed to brand themselves and their businesses effectively. In addition to publishing biographies in print and electronic form, it offers an online networking platform where members can establish new professional relationships.
For more information, please visit http://www.worldwidewhoswho.com.
Contact:
Ellen Campbell
Director, Media Relations
Worldwide Who's Who