Sheetal Pinto, President of MintCopy, Inc. Recognized for Professional Accomplishments by Worldwide Branding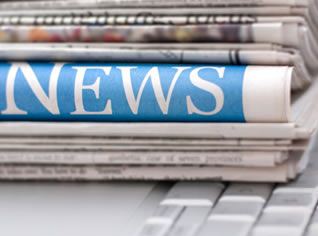 Qualifies for Lifetime Membership to Global Who's Who Registry of Top Executives
MISSISSAUGA, ONTARIO, CANADA, September 24, 2013, Sheetal Pinto, Founder and President of MintCopy, Inc., has been recognized by Worldwide Branding for showing dedication, leadership and excellence in Internet marketing and SEO copywriting.
MintCopy is a leading content marketing and copywriting company serving clients across the globe. It provides a slew of services to the world's largest network of Internet marketing consultants, i.e. the WSI global franchise network. The company is also a Preferred Supplier for Ontario Centers of Excellence. It was awarded the Top Supplier (1st Runner Up) Award for Customer Service Excellence at the Annual WSI Global Convention 2013.
Along with a team of highly skilled and dedicated writers, MintCopy serves to fulfill the copywriting requirements of clients across various industries and organizations of all sizes. It aims to stay at the forefront of the SEO industry with consistent, top quality, relevant content that adds value for target audiences. For more information about MintCopy, Inc., please visit http://www.mintcopy.com.
Ms. Pinto has 15+ years of experience in the industry, with five years in her current role. She has a passion for marketing, branding and communications. MintCopy's experienced writers provide businesses and organizations with the competitive edge required to rank high on search engines and beat the competition. The company is an active contributor to the adaptive SEO movement aimed at revolutionizing search marketing.
Ms. Pinto attributes her success to a strong faith in God, her supportive family and her courage to dream. She has held senior management positions in several blue-chip international companies, including the premier banking corporation HSBC, and the world's largest Internet consulting group, WSI.
Ms. Pinto has post-graduate certifications in business management, mass communications and international trade. She is a member of the Women of WSI (WOWSI) group. MintCopy and Ms. Pinto personally are proud supporters of Make Child Poverty History (MCPH)—a charitable child sponsorship program managed by World Vision. Her hobbies are enjoying the outdoors—camping, going to the cottage, canoeing, trekking, hiking in the mountains, music and reading.
About Worldwide Who's Who©
With over 500,000 members representing every major industry, Worldwide Who's Who is a powerful networking resource that enables professionals to outshine their competition, in part through effective branding and marketing. Worldwide Who's Who employs similar public relations techniques to those utilized by Fortune 500 companies, making them cost-effective for members who seek to take advantage of its career enhancement and business advancement services.
Worldwide Who's Who membership provides individuals with a valuable third-party endorsement of their accomplishments, and gives them the tools needed to brand themselves and their businesses effectively. In addition to publishing biographies in print and electronic form, it offers an online networking platform where members can establish new professional relationships.
For more information, please visit http://www.worldwidewhoswho.com.
Contact:
Ellen Campbell
Director, Media Relations
Worldwide Who's Who