Susan R. Kelley Recognized by Worldwide Branding for Excellence in Engineering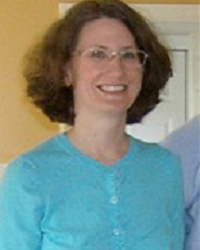 Susan R. Kelley achieves her high school dream of becoming a successful engineer
TONAWANDA, NY, November 20, 2014, Susan R. Kelley, Senior Engineer of U.S. Operations and Mechanical Integrity for Praxair, Inc., has been recognized by Worldwide Branding for showing dedication, leadership and excellence in engineering.
Since high school, Ms. Kelley has had a love for science, primarily chemistry. After a family friend informed her about the careers available in engineering, she knew that she had to apply to Georgia Institute of Technology's chemical engineering program to pursue her dream. Throughout college, she worked as a co-op student at Hoechst Celanese in Spartanburg, SC, and the QA department gave her a chance to gather real world experience, which she highly valued. Currently, she parlays 23 years of experience into the engineering sector, with four as senior engineer of U.S. Operations and Mechanical Integrity for Praxair, Inc., an industrial gas and technology company that produces, sells and distributes atmospheric, process and specialty gases, and high-performance surface coatings.
An equipment design expert, Ms. Kelley is in charge of the mechanical integrity program for Praxair's PSM locations, auditing information for existing locations, providing technical assistance to operating facilities, and focusing on the refinement of atmospheric gases and CO2. Upon graduating college, Ms. Kelley joined Praxair, Inc. as an operations management trainee at the Theodore, AL, facility. She was quickly promoted to plant engineer in 1993, where she was responsible for small projects and day-to-day operations. During that time, she helped to implement the ISO9000 quality system at several facilities and in 1996, she was transferred to Praxair's central engineering office in Tonawanda, NY, where she began specifying equipment for new production facilities of various sizes.
After several years, she was shifted from project work to the revision of global equipment standards. In 2001, she rejoined the U.S. operations team as a cost reduction engineer, where she estimated, solicited funds for, and executed projects of varying complexity to reduce production costs, primarily focusing on reduced power consumption and increased equipment reliability. After 10 years as a cost reduction engineer, she transferred to her current position as a member of the mechanical integrity team. One of her largest achievements was being named on a U.S. patent as part of the development and implementation team for a cryogenic pipe insulation system.
In the coming years, Ms. Kelley intends to learn and improve her skills within different areas of Praxair, Inc.
About Worldwide Who's Who©
With over 500,000 members representing every major industry, Worldwide Who's Who is a powerful networking resource that enables professionals to outshine their competition, in part through effective branding and marketing. Worldwide Who's Who employs similar public relations techniques to those utilized by Fortune 500 companies, making them cost-effective for members who seek to take advantage of its career enhancement and business advancement services.
Worldwide Who's Who membership provides individuals with a valuable third-party endorsement of their accomplishments, and gives them the tools needed to brand themselves and their businesses effectively. In addition to publishing biographies in print and electronic form, it offers an online networking platform where members can establish new professional relationships.
For more information, please visit http://www.worldwidewhoswho.com.
Contact:
Ellen Campbell
Director, Media Relations
Worldwide Who's Who