Daniel J. Wolf Named a VIP Member of Worldwide Who's Who for Excellence in Sales and Leasing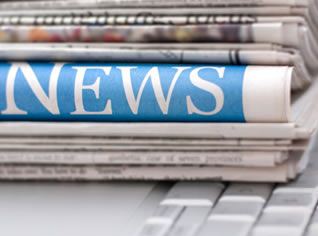 Daniel Wolf has mastered all aspects of the trucking industry
FOREST VIEW, IL, September 24, 2012, Daniel J. Wolf, President of Emjay Sales and Leasing, Inc., was recently named a VIP member of Worldwide Who's Who. This special distinction honors individuals who have shown exceptional commitment to achieving personal and professional success.
Mr. Wolf is a highly-educated professional with a bachelor's degree in business administration from Bellarmine University. After graduating in 1970, he filled several roles with

leading companies in the trucking industry, gaining 40 years of experience in all aspects of the field of management.
Now in the leasing and sales aspect of the trucking industry, he has been working with Emjay Sales and Leasing Inc. for the past 14 years. With more than three decades of experience, Emjay leads the way in the transportation business with knowledge, value and dependable products, including semi-trailer and truck sales, leases, purchases and financing. Dealing honestly and fairly every step of the way, it has always been focused on treating customers as partners, earning Emjay an incomparable reputation. The company also insists on owning everything it sells, and not brokering products it has not personally inspected and approved. As one of the industry's premier providers, it only partners with the finest names in the business, with a personally selected network of dealers to meet the demands of independents and companies of all sizes.
As president, Mr. Wolf is responsible for overseeing the firm's daily operations, including strategic planning, business development and client relations. He works closely with corporate and individual clients to sell, lease or buy equipment. In addition to networking and finance leasing, Mr. Wolf is in charge of exporting and marketing the company via the Internet and various publications. Accomplished in his field, he credits his success to his honesty, hard work and passion for the industry, earning a reputation for reliability. Looking ahead, he aspires to expand the business.
Keeping abreast of the changes within the trucking industry, Mr. Wolf retains membership with the National Trailer Dealers Association, the Used Truck Association and the Intermodal Association of Chicago. Aside from such endeavors, he supports his local church and is a former Kentucky Colonel. In his spare time, he enjoys playing sports, golfing, fishing and visiting his property in Kentucky.
For more information about him and Emjay Sales and Leasing, Inc., visit http://www.danieljwolf.com and http://www.emjaysales.com.
About Worldwide Who's Who©
With over 500,000 members representing every major industry, Worldwide Who's Who is a powerful networking resource that enables professionals to outshine their competition, in part through effective branding and marketing. Worldwide Who's Who employs similar public relations techniques to those utilized by Fortune 500 companies, making them cost-effective for members who seek to take advantage of its career enhancement and business advancement services.
Worldwide Who's Who membership provides individuals with a valuable third-party endorsement of their accomplishments, and gives them the tools needed to brand themselves and their businesses effectively. In addition to publishing biographies in print and electronic form, it offers an online networking platform where members can establish new professional relationships.
For more information, please visit http://www.worldwidewhoswho.com.
Contact:
Ellen Campbell
Director, Media Relations
Worldwide Who's Who