Floridian Stuart Turner Aims to Maintain Excellence in Business and Product Development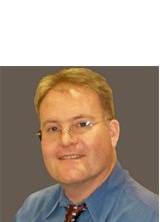 Stuart Turner celebrates more than five years as Vice President and CTO of Resources Mining Technologies and more than two decades in the extractive metallurgical mining industry
SARASOTA, FL, December 20, 2013, Stuart Turner, Co-Founder and Vice President of Resources Mining Technologies, has been recognized for showing dedication, leadership and excellence in business, product and innovative development.
Recognized for more than two decades of invaluable contributions to his field, Mr. Turner has found professional success throughout his industry, most recently as a vice president of Resources Mining Technologies. In the course of his extensive career, he has traveled throughout the world including the United States, Canada, Mexico, South America, Western Europe, Southern and Central Africa, Asia Pacific Rim, Australia and New Zealand and provided strategic planning and development solutions to a diversified client base in these regions.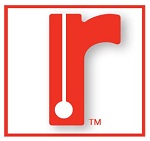 During his 23 years in the metallurgical industry, Mr. Turner has had extensive experience in international business development both in the large corporate environment and in entrepreneurial business. The founder of two successful businesses providing new employment to numerous people on two continents, Mr. Turner now leverages his expertise to the business development of Resources Mining Technologies. Resources Mining Technologies provides advanced gold processing and extraction technology together with a wide range of mineral processing capabilities and specializes in Modular Gold Plant technology (MGP), which was originally designed and implemented by Mr. Turner.
In addition, Mr. Turner oversees new product development, patents and inventions, metals extraction engineering and high level project management. During his career Mr. Turner has invented, designed and successfully deployed a range of innovative new products including unique modular automated reagent systems with 35 successful installations covering 6 continents and a client base of 29 major companies. Other inventions include an internationally patented flotation mass flow metering system as well as highly specialized electro-magnetic valve systems used in the water treatment industry.
Determined to share his knowledge with others, Mr. Turner regularly speaks to engineering companies giving seminars, workshops, and presentations on various topics, and has published several articles and editorials in the field of process engineering. A brilliant example of excellence in his industry, Mr. Turner received his bachelor's degree in engineering management with a concentration in metallurgical engineering from the University of Arizona.
Mr. Turner also holds a national higher diploma in extractive metallurgy from the University of Johannesburg, and he has completed advanced training in labor law for managers, management of capital sales and commercial law. His thesis, completed with distinction, constituted the metallurgical and plant design for the extraction of a specific tungsten and copper deposit, including ore handling, hydro-metallurgical and pyro-metallurgical processing, and mass and energy balances.
Mr. Turner was inducted into Worldwide Branding for excellence in his field and is also a professional member of The Society for Mining, Metallurgy and Exploration (USA), The Southern African Institute of Mining and Metallurgy and the Southern African Coal Processing Society. Looking ahead, he intends to continue progressing in his fields of expertise and grow as both a forward thinking innovator and industry leading professional.
For additional information regarding Resources Mining Technologies and Mr. Turner, please visit the following links:
http://www.resourcesminingtechnologies.com
About Worldwide Who's Who©
With over 500,000 members representing every major industry, Worldwide Who's Who is a powerful networking resource that enables professionals to outshine their competition, in part through effective branding and marketing. Worldwide Who's Who employs similar public relations techniques to those utilized by Fortune 500 companies, making them cost-effective for members who seek to take advantage of its career enhancement and business advancement services.
Worldwide Who's Who membership provides individuals with a valuable third-party endorsement of their accomplishments, and gives them the tools needed to brand themselves and their businesses effectively. In addition to publishing biographies in print and electronic form, it offers an online networking platform where members can establish new professional relationships.
For more information, please visit http://www.worldwidewhoswho.com.
Contact:
Ellen Campbell
Director, Media Relations
Worldwide Who's Who