Herbert T. Walker III Honored for a New Approach to Funeral Services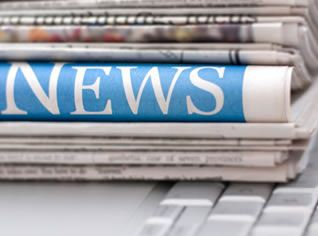 Mr. Walker stresses the importance of affordability and sense of community
CINCINNATI, February 18, 2015, Herbert T. Walker III, a Funeral Director at the Walker Funeral Home, was recently named a VIP Member of Worldwide Branding. This special distinction honors individuals who have shown exceptional commitment to achieving personal and professional success.
With eight years of experience, Mr. Walker stresses community service and the importance of funeral affordability. He believes that all people should have access to and be provided with a service to honor their loved ones. He is also a devout community organizer, concerned with the development of programs for the senior citizen community.
Mr. Walker's duties in his director role are managing daily operations, assigning directors and visitation greeters, and coordinating drivers. He is handling OSHA management, overseeing building management, and creating, communicating, and implementing the vision, mission, and overall direction of the company. Finally, he is leading the development and implementation of community service and funeral service aftercare.
Involved in his profession because it is a family business, Mr. Walker also was interested in it because he cared about the local community. And in the future, he would like to continue developing Walker Funeral Home to provide individuals with quality and affordable service for their family.
Mr. Walker has been successful because of planning, setting goals and his educational background, which prepared him well. He earned a Master of Community Planning from the University of Cincinnati, a Bachelor of Science in business administration and management from Wilberforce University, an Associate of Science in mortuary science from the Cincinnati College of Mortuary Science, and an Associate of Arts in business administration and management from Hiwassee College. He actually attended Wilberforce University on a full basketball scholarship and made the Dean's List, and was a member of the Alpha Tau Epsilon fraternity.
Recently inducted into Worldwide Branding, Mr. Walker also maintains affiliations with National Funeral Directors Association, the American Planning Association, and the Society for Human Resources Management. He is also an embalmer and funeral director licensed by the Ohio Funeral Board, and a licensed insurance agent of the Ohio Insurance Commissioner.
Despite his demanding work, Mr. Walker has time to donate to charitable causes. He supports the NAACP and progressive senior citizen Cincinnati fundraising activities. He is also a CPR/AED instructor for the American Red Cross. He holds a private pilot license with the Federal Aviation Administration. For more information about him, visit http://www.herbwalker.com.
About Worldwide Who's Who©
With over 500,000 members representing every major industry, Worldwide Who's Who is a powerful networking resource that enables professionals to outshine their competition, in part through effective branding and marketing. Worldwide Who's Who employs similar public relations techniques to those utilized by Fortune 500 companies, making them cost-effective for members who seek to take advantage of its career enhancement and business advancement services.
Worldwide Who's Who membership provides individuals with a valuable third-party endorsement of their accomplishments, and gives them the tools needed to brand themselves and their businesses effectively. In addition to publishing biographies in print and electronic form, it offers an online networking platform where members can establish new professional relationships.
For more information, please visit http://www.worldwidewhoswho.com.
Contact:
Ellen Campbell
Director, Media Relations
Worldwide Who's Who