Janet Holt Named a VIP Member of Worldwide Who's Who for Excellence in Assisted Living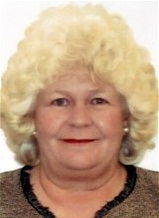 Janet Holt is greatly involved in the activities of her community
STUART, VA, September 24, 2012, Janet Holt, a Licensed Assisted Living Administrator for The Landmark Center, was recently named a VIP member of Worldwide Who's Who. This special distinction honors individuals who have shown exceptional commitment to achieving personal and professional success.

With more than four decades of professional experience, Ms. Holt brings her expertise in operations management to The Landmark Center, a community center that offers gracious residential and assisted living services. As a licensed assisted living administrator, Ms. Holt is responsible for serving as the director of resident care, including medical, physical and social needs. She also manages all operations of the facility. Having achieved years of success, she credits the support she receives from her mentors: Jessie Key and the Williams family. Looking ahead, she intends to do consulting work at the center.
Ms. Holt completed coursework in the School of Nursing at the Memorial Hospital of Martinsville and Henry County. A highly-educated professional, she holds numerous certifications. She is certified in medication management, medication aide instruction, personal care instruction, first aid instruction, CPR and automated external defibrillator instruction. Keeping current with her industry, she is a member of the Virginia Community Healthcare Association. When her busy schedule allows, she volunteers at the advisory board for her local hospice and acts as the treasurer at her local church. In her spare time, she also enjoys going to the beach and shopping. For more information about The Landmark Center, visit http://www.thelandmarkgroupllc.com.
About Worldwide Who's Who©
With over 500,000 members representing every major industry, Worldwide Who's Who is a powerful networking resource that enables professionals to outshine their competition, in part through effective branding and marketing. Worldwide Who's Who employs similar public relations techniques to those utilized by Fortune 500 companies, making them cost-effective for members who seek to take advantage of its career enhancement and business advancement services.
Worldwide Who's Who membership provides individuals with a valuable third-party endorsement of their accomplishments, and gives them the tools needed to brand themselves and their businesses effectively. In addition to publishing biographies in print and electronic form, it offers an online networking platform where members can establish new professional relationships.
For more information, please visit http://www.worldwidewhoswho.com.
Contact:
Ellen Campbell
Director, Media Relations
Worldwide Who's Who