Jo Taylor Recognized by Worldwide Who's Who for Excellence in Marketing and Communications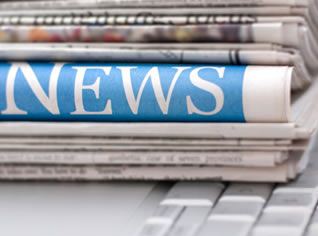 Jo Taylor is a prominent professional within the marketing and public relations industry
MELBOURNE, AUSTRALIA, September 24, 2012, Jo Taylor, Director of Jadetree Agency, Melbourne Australia, has been recognized by Worldwide Who's Who for showing dedication, leadership and excellence in marketing and communications.
Ms. Taylor brings more than 20 years of experience to her role as Director of Jadetree Agency, Melbourne, Australia, a dynamic marketing and public relations firm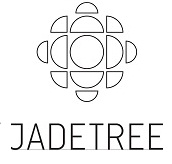 specializing in place marketing and city promotions. She is responsible for developing and delivering integrated marketing and communications strategies to assist government bodies, property developers, tourism organizations, place and project managers promote their region or development, strengthen their communities and activate their public spaces. Through cooperative marketing campaigns, comprehensive communications plans, community engagement programs, public relations activities, special events and consumer promotions, she assists her clients and their stakeholders to work together to market their destinations, generate visitation, activate vibrant places and generate successful outcomes.
Ms.Taylor got her start in marketing and public relations while working for a sports marketing firm. She then transitioned into tourism and destination marketing working for some major companies and municipalities, including serving as the Program Manager of Destination Marketing for the City of Melbourne and as the Senior Marketing and Communications Manager for Melbourne Docklands at VicUrban. Ms. Taylor attributes her successes in her chosen profession to her genuine love for marketing, her passion for working and delivering outstanding results. She truly enjoys working directly with her clients to deliver successful integrated marketing and public relations campaigns. She looks forward to an exciting future with Jadetree Agency, building her business with a range of clients and having continued success in the field of place marketing.
Ms. Taylor earned a master's degree in business marketing from the Royal Melbourne Institute of Technology in 2000, a graduate diploma in business and sports management from Deakin University and a Bachelor of Applied Science in physical education and marketing from Victoria University. In her spare time, she supports the Lady Mayoress Committee, a charitable organization in Melbourne, and enjoys going to the beach and playing sports with her young family. For more information about her, visit http://www.jo-taylor.net.
About Worldwide Who's Who©
With over 500,000 members representing every major industry, Worldwide Who's Who is a powerful networking resource that enables professionals to outshine their competition, in part through effective branding and marketing. Worldwide Who's Who employs similar public relations techniques to those utilized by Fortune 500 companies, making them cost-effective for members who seek to take advantage of its career enhancement and business advancement services.
Worldwide Who's Who membership provides individuals with a valuable third-party endorsement of their accomplishments, and gives them the tools needed to brand themselves and their businesses effectively. In addition to publishing biographies in print and electronic form, it offers an online networking platform where members can establish new professional relationships.
For more information, please visit http://www.worldwidewhoswho.com.
Contact:
Ellen Campbell
Director, Media Relations
Worldwide Who's Who