John D. Guandolo Honored for Success in Military Operations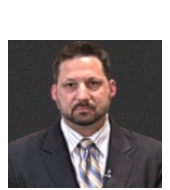 Mr. Guandolo has utilized his background to combat terrorism and aid service officials
VIENNA, VIRGINIA, March 21, 2014, John Guandolo, a leading executive in three companies, has been recognized by Worldwide Branding for showing dedication, leadership and excellence in his profession.
Mr. Guandolo is the Founder of Understanding the Threat, the Executive Director of Operations of Operation Restored Warrior, and the President of Guandolo Associates, LLC. Understanding the Threat is a national security organization with the provision of threat-focused strategic and operational consultation, education and training for federal, state and local leadership and agencies in government, the private sector, and for private citizens. Operation Restored Warrior is a faith-based program that provides assistance to military officials in restoring their lives, to rescue, rebuild and restore what was lost and stolen from soldiers' lives, by irreversibly healing their hearts and the issues associated with combat trauma and PTSD. Guandolo Associates is a consultancy that provides national security consulting and training services for federal, state and local leaders.
Overall, Mr. Guandolo has 25 years of working experience, with an expertise in the Muslim brotherhood's strategy and goals. He provides leadership and direction for Understanding the Threat's numerous training and education programs, which focus on Islamic terrorism in the United States and abroad. He explains the history and nature of threats presented by Islamic terrorism, along with recommendations for identifying, preventing, and countering such activities nationwide. Frequently sought for his knowledge on various topics related to Muslim extremists and counterterrorism, he has earned widespread recognition for the training programs and accolades from high-ranking members of the United States military and intelligence agencies. He also published a paperback, "Raising a Jihadi Generation: Understanding the Muslim Brotherhood Movement in America" in 2013. In the future, he would like to improve the U.S. national security system.
Mr. Guandolo is also consulting, training military law enforcement and intelligence professionals in three-day programs and offering training courses nationwide and overseas.
Previously, Mr. Guandolo was the vice president of strategic planning at the Strategic Engagement Group, Inc (SEG). After graduating from the U.S. Naval Academy in 1989, he took a commission as an officer in the U.S. Marine Corps. He served with the 2nd Battalion, 2nd Marines, as an infantry platoon commander in combat, in Operations Desert Shield and Storm. From 1991-1996, he served in the 2nd Force Reconnaissance Company as a platoon commander, assistant operations officer, and the unit's Airborne and Diving Officer. During this time, he also deployed to the Adriatic and Bosnia. Mr. Guandolo served for one year as the unit leader for the CINC's In-Extremis Force, directly reporting to a combatant commander in a classified mission profile. In 1996, Mr. Guandolo resigned from the Marines to become an FBI special agent.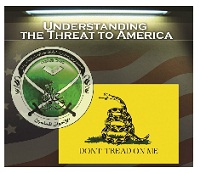 Employed with the FBI until 2008, Mr. Guandolo served as a subject matter expert in the counterterrorism division (CTD), and acted as a SWAT team leader in the Washington Field Office. It was while working with the FBI that Mr. Guandolo became more deeply involved in counterterrorism investigations. Mr. Guandolo created and implemented the U.S. government's first training program on the Muslim Brotherhood's Movement in America in August of 2006.
Mr. Guandolo's efforts have also been aided by his education. He was certified as an emergency medical technician - paramedic through The George Washington University School of Medicine in 1997, and holds a Bachelor of Science in engineering from the United States Naval Academy in 1989.
Mr. Guandolo attributes his success to his faith in God and pursuit of the truth, and in recognition of all his achievements, he was recently inducted into Worldwide Branding. He also received the Defender of the Homeland Award from the Center for Security Policy, presented by U.S. Senators Jon Kyl and Joseph Leiberman. His work has led him to maintain professional affiliations with the Force Recon Association, the Knights of Columbus, the VFW, The American Legion, The American Red Cross and the National Multiple Sclerosis Society.
For more information about Understanding the Threat, visit http://www.understandingthethreat.com.
About Worldwide Who's Who©
With over 500,000 members representing every major industry, Worldwide Who's Who is a powerful networking resource that enables professionals to outshine their competition, in part through effective branding and marketing. Worldwide Who's Who employs similar public relations techniques to those utilized by Fortune 500 companies, making them cost-effective for members who seek to take advantage of its career enhancement and business advancement services.
Worldwide Who's Who membership provides individuals with a valuable third-party endorsement of their accomplishments, and gives them the tools needed to brand themselves and their businesses effectively. In addition to publishing biographies in print and electronic form, it offers an online networking platform where members can establish new professional relationships.
For more information, please visit http://www.worldwidewhoswho.com.
Contact:
Ellen Campbell
Director, Media Relations
Worldwide Who's Who