Joseph Florentine III Inducted into Worldwide Who's Who for Excellence in Real Estate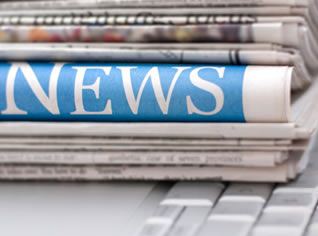 As a founding member of the City of Palms Realty, Joseph Florentine looks forward to being an integral part of the re-surging growth of Southwest Florida
FORT MYERS, FL, May 23, 2013, Joseph Florentine III, Licensed Real Estate Broker and President of City of Palms Realty, LLC, has been recognized by Worldwide Who's Who for showing dedication, leadership and excellence in real estate.
One of the youngest real estate brokers in Florida to attain a broker's license, Mr. Florentine recently established City of Palms Realty, LLC, a Fort Meyers-based real estate company. The brokerage represents properties in residential and commercial leasing, from storage facilities to class-A office space, as well as industrial and income-producing properties. Mr. Florentine is in business with his father, with whom he also owns another company, Florentine Holdings. The team, which handles development projects in Florida and New Jersey, has been finding success with over 30 percent returns over the past three years. He and his father own several real estate properties in Florida, and he continues to focus his attention on real estate development, planning, brokerage sales and property management.
A licensed realtor in the states of Florida and New York, Mr. Florentine comes from a long line of real estate investors and entrepreneurs. From the age of 10, he spent most of his time assisting his father in land acquisitions, development and strategic marketing, learning every aspect of the business, being hands-on and fixing up properties to flip; he knew he wanted to do real estate, as well as work in the business end. He earned a Bachelor of Science in marketing and management from Manhattan College, and soon after graduating, he launched his career with Living Real Estate Group in Manhattan, N.Y. In his time there, he expanded his knowledge not only in residential and commercial real estate, but also in project management.
As a founding member of the City of Palms Realty, Mr. Florentine looks forward to being an integral part of the re-surging growth of Southwest Florida. For more information, visit http://www.florentineholding.com.
About Worldwide Who's Who©
With over 500,000 members representing every major industry, Worldwide Who's Who is a powerful networking resource that enables professionals to outshine their competition, in part through effective branding and marketing. Worldwide Who's Who employs similar public relations techniques to those utilized by Fortune 500 companies, making them cost-effective for members who seek to take advantage of its career enhancement and business advancement services.
Worldwide Who's Who membership provides individuals with a valuable third-party endorsement of their accomplishments, and gives them the tools needed to brand themselves and their businesses effectively. In addition to publishing biographies in print and electronic form, it offers an online networking platform where members can establish new professional relationships.
For more information, please visit http://www.worldwidewhoswho.com.
Contact:
Ellen Campbell
Director, Media Relations
Worldwide Who's Who