Leah Turner Inducted into Worldwide Who's Who for Excellence in Construction Services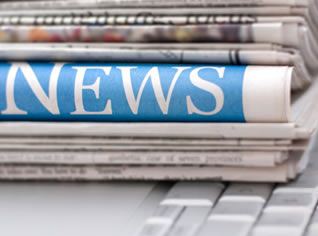 Leah Turner celebrates eight years in the construction industry
OAKLAND, CALIFORNIA, August 16, 2013, Leah Turner, Project Engineer for Turner Construction Company, has been recognized by Worldwide Who's Who for showing dedication, leadership and excellence in construction services.
Dedicating her eight professional years to the Turner Construction Company, Leah Turner currently serves as a Project Engineer. There, she is developing a strong career in construction services based on people and their relationships with the company, which she believes builds the foundation of success for any project. She has become an expert in site-specific construction and project management. Throughout Ms. Turner's work-week, she oversees scheduling and deadlines, shops drawings for approval, and manages material compliance, overall work flow, and quality compliance of each project.
Ms. Turner attributes her success to her ability to develop and nurture relationships. She initially became involved in her profession because her grandfather was a general contractor, and her father was involved in construction as well. In 2005, she received a Bachelor of Science degree in civil engineering from the University of Southern California. Since then, she keeps abreast of changes in the engineering arena through her membership with the National Society of Black Engineers. During her free time, she supports the East Bay AIDS walk and the American Heart Association, and enjoys traveling, golfing and blogging for Oakland's Own, a blog she created about her hometown, Oakland, Ca. In years to come, Ms. Turner intends to work on larger projects that have budgets between $5 million and $40 million.
For more information about Turner Construction Company, visit http://www.turnerconstruction.com.
For more information about Oakland's Own, visit http://oaklandsown.blogspot.com.
About Worldwide Who's Who©
With over 500,000 members representing every major industry, Worldwide Who's Who is a powerful networking resource that enables professionals to outshine their competition, in part through effective branding and marketing. Worldwide Who's Who employs similar public relations techniques to those utilized by Fortune 500 companies, making them cost-effective for members who seek to take advantage of its career enhancement and business advancement services.
Worldwide Who's Who membership provides individuals with a valuable third-party endorsement of their accomplishments, and gives them the tools needed to brand themselves and their businesses effectively. In addition to publishing biographies in print and electronic form, it offers an online networking platform where members can establish new professional relationships.
For more information, please visit http://www.worldwidewhoswho.com.
Contact:
Ellen Campbell
Director, Media Relations
Worldwide Who's Who