Mandy Berlin, M.Ed., Recognized by Worldwide Who's Who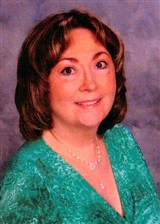 Mandy Berlin Celebrated for 22 Years as an Author of Poetry, Fiction and Nonfiction
CHANDLER, ARIZONA, March 26, 2013, Mandy Berlin, M.Ed., Author and Writer in self-propietorship with Mandy Berlin, LLC, has been recognized by Worldwide Who's Who for showing dedication, leadership and excellence in creative writing.
Ms. Berlin has 22 years of professional experience and has emerged as an accomplished author. She became involved in her profession in the early 1990's after working as a statistician for a number of years. Ms. Berlin changed careers due to her visual acuity.
For the past two years, she has been in self-proprietorship with Mandy Berlin, LLC, a creative outlet for her writing, which includes poetry, fiction and nonfiction. Amyth Enterprises, a sole proprietorship, had been Ms. Berlin's writing business all through the previous 20 years. She utilizes her creativity to forge unique stories that people enjoy reading, and oversees many aspects of publishing, including copy editing and proofreading. Ms. Berlin was a semi-finalist in Eber and Wein Publishing's contest, including subsequent tome, Best Poets of 2011 for her poem "The Garden." Her story will be published this year in a compilation book of authors entitled, No Mistakes: How You Can Change Adversity into Abundance (Hierophant Publishing, 2013).
She attributes her success to her motivation, hard work, and spreading her inspiration.
Ms. Berlin received a master's degree in educational psychology in 1983 from Arizona State University. She was a long-standing member of the American Statistician Association and is a VIP Member of the National Association of Professional Women. Ms. Berlin donates to the St. Jude's Children's Research Hospital, LIFE Outreach International, and the American Lung Association.
For more information about Mandy Berlin, LLC, visit http://www.mandyberlin.info.

About Worldwide Who's Who©
With over 500,000 members representing every major industry, Worldwide Who's Who is a powerful networking resource that enables professionals to outshine their competition, in part through effective branding and marketing. Worldwide Who's Who employs similar public relations techniques to those utilized by Fortune 500 companies, making them cost-effective for members who seek to take advantage of its career enhancement and business advancement services.
Worldwide Who's Who membership provides individuals with a valuable third-party endorsement of their accomplishments, and gives them the tools needed to brand themselves and their businesses effectively. In addition to publishing biographies in print and electronic form, it offers an online networking platform where members can establish new professional relationships.
For more information, please visit http://www.worldwidewhoswho.com.
Contact:
Ellen Campbell
Director, Media Relations
Worldwide Who's Who