Operations Manager Carol Sutton Recognized by Worldwide Who's Who for Excellence in Government Administration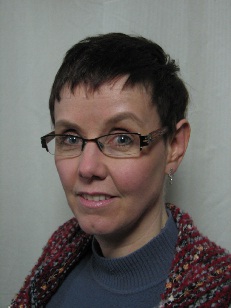 Carol Sutton attributes her success at Codarra Advanced Systems to her passion for learning
Wanniassa, Australia, September 24, 2012, Carol Sutton, Operations Manager of Codarra Advanced Systems, has been recognized by Worldwide Who's Who for showing dedication, leadership and excellence in government administration.
Specializing in knowledge management, organizational change, and effective two way communication, Ms. Sutton has worked in her current capacity since February 2005. She has more than 20 years of experience with the UK and Australian governments as an engineer, project manager and management consultant. She possesses project management and systems engineering skills covering all elements of a project lifecycle. Her project management skills including risk and schedule management which covers assessing, managing and mitigating technical, schedule and financial risks. Ms. Sutton is also adept in the areas of issue analysis, risk assessment, business process analysis and re-engineering, and facilitation. She holds TOP SECRET defence security clearance.
She is currently responsible for Codarra's operations, which include the provision of technical and domain expertise to all of their clients.
She was Assistant Project Manager for the Defence Project Office charged with the procurement, implementation and transition to service of the HQJOC C4I Project. Ms. Sutton's primary role was project initiation and management of the multimillion dollar contract for the implementation of the systems that will go into the new Defence Headquarters. She has also been a member of a small team that supports the Chief Finance Officer with the development of the Defence Financial Controls Framework Project Office. As a Project Management Consultant, it was Ms. Sutton's responsibility to ensure that best practise techniques were being applied as well as providing support to the Project Manager and the Project Director. As a result of some of the work undertaken in this role, Ms. Sutton provided ad hoc advice to the Chief Finance Officer as he put together a reporting framework to meet his interim requirements.
Ms. Sutton was a member of a two person team supporting the Royal Australian Navy's (RAN) Minor Capital Equipment Project Office in re-designing, developing and implementing a quality management system that meets a diverse range of requirements from the ADF's own system, through ISO 9000 to the RAN's Technical Regulatory System.
Ms. Sutton received a Master's Degree in Knowledge Management from the University of Canberra. She has also completed extensive industry and consultancy training through the Software Quality Institute at Griffith University, the Royal Australian Air Force, the Joint Services Command and Staff College, the Civil Service College, the University of Portsmouth, and Portsmouth Business School.
She maintains affiliation with the Australian Institute of Company Directors and the Australian Institute of Project Management. In recognition of her work, Ms. Sutton was a finalist for the 2008 ACT Telstra Business Women of the Year Award. Passionate about ensuring that everyone has the right resources to complete their goals, usually through self realization of their own abilities and requirements, she intends to experience growth.
Codarra Advanced Systems is a leading wholly Australian owned consulting, training and systems integration company. Codarra's national headquarters is located in the Canberra region and regional offices are established in Sydney and Melbourne. Codarra has extensive experience in developing and delivering innovative and technology leading turnkey solutions to meet client needs across a range of software and information and communications technology fields. For more information, visit http://www.codarra.com.au.
About Worldwide Who's Who©
With over 500,000 members representing every major industry, Worldwide Who's Who is a powerful networking resource that enables professionals to outshine their competition, in part through effective branding and marketing. Worldwide Who's Who employs similar public relations techniques to those utilized by Fortune 500 companies, making them cost-effective for members who seek to take advantage of its career enhancement and business advancement services.
Worldwide Who's Who membership provides individuals with a valuable third-party endorsement of their accomplishments, and gives them the tools needed to brand themselves and their businesses effectively. In addition to publishing biographies in print and electronic form, it offers an online networking platform where members can establish new professional relationships.
For more information, please visit http://www.worldwidewhoswho.com.
Contact:
Ellen Campbell
Director, Media Relations
Worldwide Who's Who