Paul E. Fortin Designed an Innovative Belt to Protect Ironworkers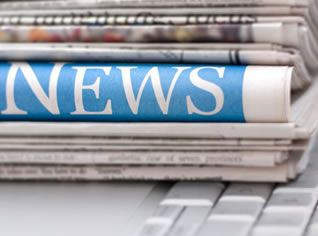 Paul E. Fortin's utility belts improve workers' quality of life as well as in the performance of their duties
QUEBEC, CANADA, October 20, 2014, Paul E. Fortin, a construction belt manufacturer for ironworkers, rodman electricians and carpenters, was recently named a VIP member of Worldwide Branding. This special distinction honors individuals who have shown exceptional commitment to achieving personal and professional success.
Mr. Fortin is a former ironworker with 30 years of experience. During his time on the job, he came to realize that he had the knowledge and background to design, manufacture, patent and market innovative utility belts designed to protect all types of construction workers as well as workers required to carry heavy tools.
The harnesses and belts he designed improve workers' quality of life as well as in the performance of their duties. The harnesses and belts also help reduce accidents since they are specifically adapted to the work these skilled individuals perform. Mr. Fortin processed several prototypes, conducted a market study, and received patents before coming to market to ensure that CUIR À FER INC's belts are truly the best they can be.
A certified ironworker and welder, he has received acknowledgment from countless small and medium-sized enterprises for his great innovations.
Mr. Fortin attributes his success to hard work and an ability to express his creativity. A member of the International Association of Bridge, Structural, Ornamental and Reinforcing Iron Workers and Local 711, he plans to market his products to major manufacturing companies in Canada and the U.S.
For more information about CUIR À FER INC., please visit http://www.cuirafer.com.
About Worldwide Who's Who©
With over 500,000 members representing every major industry, Worldwide Who's Who is a powerful networking resource that enables professionals to outshine their competition, in part through effective branding and marketing. Worldwide Who's Who employs similar public relations techniques to those utilized by Fortune 500 companies, making them cost-effective for members who seek to take advantage of its career enhancement and business advancement services.
Worldwide Who's Who membership provides individuals with a valuable third-party endorsement of their accomplishments, and gives them the tools needed to brand themselves and their businesses effectively. In addition to publishing biographies in print and electronic form, it offers an online networking platform where members can establish new professional relationships.
For more information, please visit http://www.worldwidewhoswho.com.
Contact:
Ellen Campbell
Director, Media Relations
Worldwide Who's Who