Prince Niclas Massalsky Honored for Accomplishments in Skin Care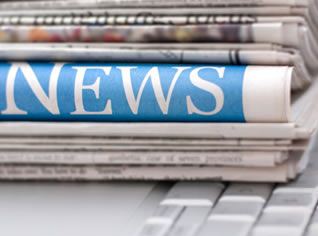 Prince Massalsky directs the business fortunes of Skincode AG
ERLENBACH, SWITZERLAND February 6, 2014, Prince Niclas Massalsky, Chief Executive Officer of Skincode AG, has been recognized by Worldwide Branding for showing dedication, leadership and excellence in cosmetics.
Prince Massalsky is a highly accomplished professional with more than 20 years of experience in his field, developing an expertise in cosmetics and skin care. He shows dedication, leadership and excellence in international marketing, sales and product development.
In his current role as of 15 years, Prince Massalsky's duties are overseeing new business development and strategy and managing sales, marketing and operations. He is also maintaining the company's vision and growth and attending press conferences. In the future, Prince Massalsky aims to see continued growth in his career and business.
Prince Massalsky became involved in his profession because his father was a Revlon executive and that got him interested in the skin care and beauty industry. His determination and the relationships he has built in the field have helped him attain and maintain his success.
His professional efforts were also reinforced by his impressive education. Prince Massalsky holds two degrees from Lund University: an MBA in media and marketing communications, and a master's degree in media and communications science.
In recognition of his accomplishments, Prince Massalsky was recently inducted into Worldwide Branding. He also maintains affiliations as a Knight of the Order of St. John. For more information about Prince Massalsky, visit http://www.linkedin.com/pub/niclas-massalsky/2/b65/140.
Skincode AG that provides consumers with high-performance, innovative skin care products.
About Worldwide Who's Who©
With over 500,000 members representing every major industry, Worldwide Who's Who is a powerful networking resource that enables professionals to outshine their competition, in part through effective branding and marketing. Worldwide Who's Who employs similar public relations techniques to those utilized by Fortune 500 companies, making them cost-effective for members who seek to take advantage of its career enhancement and business advancement services.
Worldwide Who's Who membership provides individuals with a valuable third-party endorsement of their accomplishments, and gives them the tools needed to brand themselves and their businesses effectively. In addition to publishing biographies in print and electronic form, it offers an online networking platform where members can establish new professional relationships.
For more information, please visit http://www.worldwidewhoswho.com.
Contact:
Ellen Campbell
Director, Media Relations
Worldwide Who's Who