Stephen Trezza Helps People Facing Bankruptcy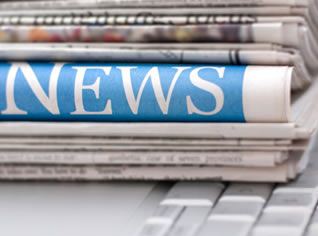 Mr. Trezza has 21 years of experience in bankruptcy litigation
TUCSON, AZ, February 13, 2014, Attorney Stephen Trezza has been recognized for showing dedication, leadership and excellence in bankruptcy litigation.
With more than two decades of experience in law, Stephen Trezza brings with him an expertise in bankruptcy litigation. He entered the profession after obtaining a JD from Hofstra University. Since then, he has established himself as a premier lawyer in the Tucson area, notably achieving an A rating from the Better Business Bureau and a superb rating from Avvo. He not only provides excellent services to his clients, but cares about their needs and develops a plan to help them succeed.
Mr. Trezza believes in a free enterprise system, where individuals and companies are encouraged to succeed without limitation format their business activities. He blames credit card companies and banks for promoting themselves as someone in place to help them; Mr. Trezza makes it his mission to help his clients bounce back from their financial circumstances. In the years to come, he hopes to continue in his litigation and to search for new opportunities.
About Worldwide Who's Who©
With over 500,000 members representing every major industry, Worldwide Who's Who is a powerful networking resource that enables professionals to outshine their competition, in part through effective branding and marketing. Worldwide Who's Who employs similar public relations techniques to those utilized by Fortune 500 companies, making them cost-effective for members who seek to take advantage of its career enhancement and business advancement services.
Worldwide Who's Who membership provides individuals with a valuable third-party endorsement of their accomplishments, and gives them the tools needed to brand themselves and their businesses effectively. In addition to publishing biographies in print and electronic form, it offers an online networking platform where members can establish new professional relationships.
For more information, please visit http://www.worldwidewhoswho.com.
Contact:
Ellen Campbell
Director, Media Relations
Worldwide Who's Who