Susan McCord Shines as a Go-To for Dating, Relationship and Lifestyle Advice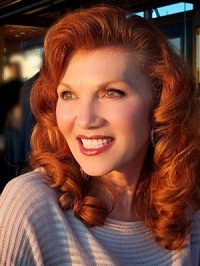 Susan McCord's show, "Leave It Two Beavers," has garnered more than one million hits on YouTube
VANCOUVER, March 28, 2014, Lifestyle Talk Show Host Susan McCord of McCord Productions was recently named a VIP member of Worldwide Branding. This special distinction honors individuals who have shown exceptional commitment to achieving personal and professional success.
Ms. McCord has devoted her career to helping others find happiness. Over the past decade, she has established a stellar reputation as a sought-after dating and relationship expert, advice columnist, blogger, and interviewer. She is best known for hosting a lifestyle talk show for a national audience on YouTube. Her show, "Leave It Two Beavers," has garnered more than one million hits on YouTube. Ms. McCord consistently creates new content for the show, which consists of interviews, dating/relationship/lifestyle advice, and comical skits. She has established a large international audience via social media, and often encourages them to contribute ideas and feedback. She has received acknowledgement and feedback from a number of professionals and celebrities.
Additionally, Ms. McCord writes monthly articles as a dating advisor for Examiner.com, and maintains an advice column on Sybersue.com. Her Twitter account has thousands of followers, and she posts videos and blogs that can be viewed on Yinyangtalk.com, Interview Talk Show.com, Vimeo, Digg, Pinterest, Instagram and her Facebook page. She is noted for being wise and informative, while being simultaneously friendly, down-to-earth and witty.
Ms. McCord previously worked as a flight attendant in Canada for two decades. She has also worked as a personal fitness trainer, photo double, and background actor for television and film. However, Ms. McCord has been giving advice to others for as long as she can remember, and she is excited to be able to transform her natural talent into a career. She plans to do as much as she can in the coming years in order to reach out and help an even larger audience find love and happiness. Her goal is to bring people together in a world full of people that are still learning how to love and accept each other unconditionally.
For more information about Susan McCord Productions, visit http://www.youtube.com/twobeavers.
About Worldwide Who's Who©
With over 500,000 members representing every major industry, Worldwide Who's Who is a powerful networking resource that enables professionals to outshine their competition, in part through effective branding and marketing. Worldwide Who's Who employs similar public relations techniques to those utilized by Fortune 500 companies, making them cost-effective for members who seek to take advantage of its career enhancement and business advancement services.
Worldwide Who's Who membership provides individuals with a valuable third-party endorsement of their accomplishments, and gives them the tools needed to brand themselves and their businesses effectively. In addition to publishing biographies in print and electronic form, it offers an online networking platform where members can establish new professional relationships.
For more information, please visit http://www.worldwidewhoswho.com.
Contact:
Ellen Campbell
Director, Media Relations
Worldwide Who's Who