THE INTERNATIONAL INSTITUTE OF VOICE DEVELOPMENT TZFAT, ISRAEL INTRODUCES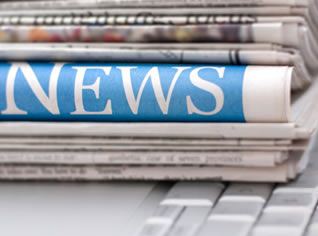 THE VOICE: A SPIRITUAL APPROACH TO SINGING, SPEAKING AND COMMUNICATING
(4TH Edition What ever Happened to great Singing) By Miriam Jaskierowicz Arman
(Amazon Adaptation)
Renowned International Vocal Expert reveals lost secrets of Bel Canto singing technique.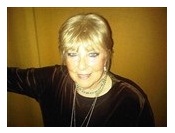 "The Voice: A Spiritual Approach to Singing, Speaking and Communicating- What Ever Happened to Great Singing?" by Miriam Jaskierowicz Arman confronts institutions, organizations, voice teachers and vocal experts whom she feels will have a negative influence on generations of vocalists to come.
NEW YORK – "THE VOICE: A SPIRITUAL APPROACH TO SINGING, SPEAKING AND COMMUNICATING- What Ever Happened To Great Singing?" by Miriam Jaskierowicz Arman brings back the greatness of Vocal Arts by teaching the necessary technical skills and knowledge to build and re-build voices.
Arman maintains that the Art of Bel Canto - literally meaning "beautiful singing" - is lost today, and that too many vocal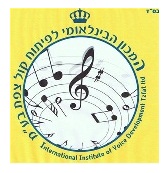 coaches are harming their students' voices by teaching what she believes are destructive techniques. What Ever Happened to Great Singing? (the 4th Edition of "The Voice") explains in great detail the Giro-Vocal-Motion-Technique taught and originated by Arman to maximize seamless, beautiful sound within the vocal line.
Using vocal history greats as examples, Arman details her steps to technically achieve proficiency in every genre of vocal production. The book includes correspondence, previously unpublished, with international organizations and doctors who refuse and ignore, her findings as well as musical celebrities and voice teachers who support her teaching technique and life's work in the field.
Her personal drawings are also used to visually outline the technical aspects of her methodology.
Arman offers more than 30+ years of experience as a vocal re-constructionist and innovator in vocal pedagogy. The Giro-Vocal-Motion Technique is the foundation of her methodology and she maintains that vocal technique and spirituality must combine to create a homogenized vocal instrument.
"The Voice: A Spiritual Approach to Singing, Speaking and Communicating" - What Ever Happened to Great Singing? '(4th edition 2011) is available for sale online at Amazon.com, and through additional wholesale and retail channels worldwide.
The German Translation is available through www.Amazon De. There is a Kindle e-book available both in English and German. The Italian Translation is expected in May 2013. A Hebrew translation is forthcoming.
About Worldwide Who's Who©
With over 500,000 members representing every major industry, Worldwide Who's Who is a powerful networking resource that enables professionals to outshine their competition, in part through effective branding and marketing. Worldwide Who's Who employs similar public relations techniques to those utilized by Fortune 500 companies, making them cost-effective for members who seek to take advantage of its career enhancement and business advancement services.
Worldwide Who's Who membership provides individuals with a valuable third-party endorsement of their accomplishments, and gives them the tools needed to brand themselves and their businesses effectively. In addition to publishing biographies in print and electronic form, it offers an online networking platform where members can establish new professional relationships.
For more information, please visit http://www.worldwidewhoswho.com.
Contact:
Ellen Campbell
Director, Media Relations
Worldwide Who's Who