Worldwide Who's Who Names Rolf A. Gerritsen Professional of the Year in Business Consulting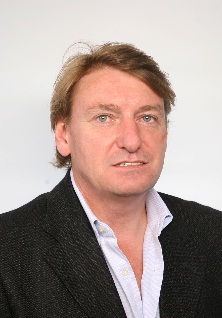 Throughout his career, Rolf Gerritsen has utilized his extensive skill set to assist numerous companies around the world in cutting costs and increasing profit growth
PARIS, FRANCE, September 24, 2012, Rolf A. Gerritsen, the Managing Director of ECRG Limited, has been named a Worldwide Who's Who Professional of the Year in business consulting. While inclusion in Worldwide Who's Who is an honor, only a small selection of members in each discipline are chosen for this distinction. These special honorees are distinguished based on their professional accomplishments, academic achievements, leadership abilities, years of service and the credentials they have provided in association with their Worldwide Who's Who membership.
Established in 2002 to implement sustainable business success for medium and large organisations and supply low cost consulting services with no compromise on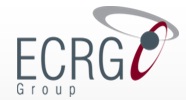 quality, ECRG Limited has since delivered outstanding results for banks, insurance companies, mining companies, retail businesses and services firms. By focusing on the four primary management practices of strategy, operations, behavior and structure, combined with talent, innovation and leadership, ECRG has an unrivaled track record of executing growth plans, mergers and acquisitions, profit enhancement programs, productivity improvement projects, non payroll cost reductions and customer improvement programs.
Adopting a new approach to banking, ECRG has taken note of the management capability, experience and expertise of the Ferrari Formula 1 team, which won four world championships with Michael Schumacher, and applied their winning tools, techniques and training to banking. Unique and consistent in its delivery of measurable results, this method also poses no financial risks. Called accelerated lean banking, ECRG has cultivated this method, transferred existing skills to streamline the client experience and refined the practices of acting on internal and external client complaints. By linking them to improvement processes, ECRG can readily drive business efficiency.
Focused on delivering growth internationally, Mr. Gerritsen is an entrepreneurial managing director with outstanding strategic, organizational, commercial, financial and people skills. With more than two decades of professional experience in the financial services, mining and retail industries, he has become well versed in profit and loss management, commercial and sales leadership, mergers and acquisitions, lean banking, management buyouts and breaking into new markets. Known for excelling at developing strategies that add value to businesses, Mr. Gerritsen became involved in his profession because he believes that businesses need to focus on the management and organisational disciplines required to run them efficiently, rather than on the detailed technical aspects that most companies typically focus on.
Prior to joining ECRG Limited, Mr. Gerritsen held positions such as managing director at PMI Management Consulting and project director at IMPAC. He has managed the merger and integration process for a number of well-established firms, delivering significant savings in each instance. One of his particular accomplishments was preparing a business review to help the European subsidiary of an Australian parent realize $94 million in savings. In addition, Mr. Gerritsen broke into new markets in Russia, Kazakhstan and Europe for a leading Australian professional services firm, delivering more than $11 million in sales and contributing 55 percent to the gross margin in two years. That same percentage came as a reduction in human resources costs through Mr. Gerritsen's outsourcing of a major service firm with call centers in Ireland, and he also set up a joint venture between four different firms to buy a $65 million asset in India, after which he proceeded to raise the capital and manage the end-to-end process.
Mr. Gerritsen has designed and implemented a 100-day merger plan for the integration of two medium-size firms in Macedonia, set up and became the chief executive officer for a professional services firm, doubling turnover and increasing profitability threefold, as well as improved the supply chain management process, efficiency and effectiveness of a major Dutch distribution firm, delivering a 12 percent reduction in costs. In his current role with ECRG, Mr. Gerritsen exhibits the same level of proficiency he has over the past 20 years as he develops consulting strategies designed to deliver accelerated profit and value growth while solving complex business issues.
While most consulting firms tend to use a model and apply it to the business, Mr. Gerritsen looks at the business and then explores the best models to be employed. In this respect, he is separated from his peers, and he has utilized this strategy to his advantage worldwide. Mr. Gerritsen attributes his success to his global experience and the appreciation he has for people from different cultures, and his ability to speak English, Dutch, Italian and French fluently has granted him numerous opportunities to work in Europe, the United States, Africa, Australia, the Middle East, the Far East and South America. Abroad, he is committed to grasping a true understanding of companies' needs, and having enjoyed every experience so far, Mr. Gerritsen hopes to work with more ambitious and friendly management teams on an international basis in the future.
Mr. Gerritsen's educational background includes a bachelor's degree in international finances from John Cabot University in Rome. Away from the demands of his work, he enjoys playing golf with an 8 handicap, running marathons for charities and skiing.
For more information about Rolf Gerritsen and ECRG Limited, visit http://www.rolfgerritsen.com and www.ecrgconsulting.com.
About Worldwide Who's Who©
With over 500,000 members representing every major industry, Worldwide Who's Who is a powerful networking resource that enables professionals to outshine their competition, in part through effective branding and marketing. Worldwide Who's Who employs similar public relations techniques to those utilized by Fortune 500 companies, making them cost-effective for members who seek to take advantage of its career enhancement and business advancement services.
Worldwide Who's Who membership provides individuals with a valuable third-party endorsement of their accomplishments, and gives them the tools needed to brand themselves and their businesses effectively. In addition to publishing biographies in print and electronic form, it offers an online networking platform where members can establish new professional relationships.
For more information, please visit http://www.worldwidewhoswho.com.
Contact:
Ellen Campbell
Director, Media Relations
Worldwide Who's Who